Agenda rutin Kunjungan ke Kebun anggota ASBINDO akan diadakan kembali tanggal 20 Maret 2014.

Ingin mendengar berbagai kisah sukses/sharing pengalaman, dan informasi terkini florikultura? Ayo ikut di Kunjungan Kebun ASBINDO.

Kali ini kita akan mengunjungi salah satu produsen tanaman hias terbesar di Indonesia: PT Benara Nurseries Indonesia.
Selasa, 25 Maret 2014, 08.30 WIB s.d SELESAI
Kontribusi:
Anggota : Rp100.000/peserta
Non Anggota : Rp150.000/peserta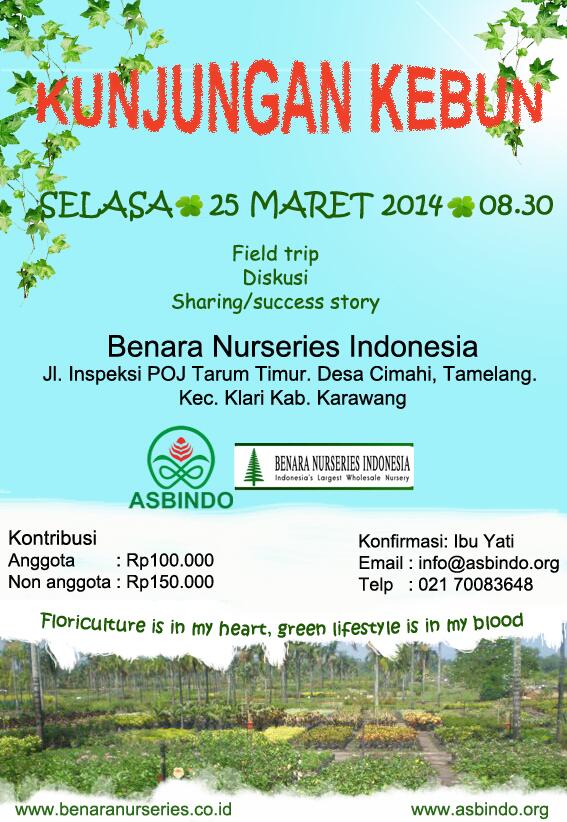 You have to login to register for this Event.